Is a Bill 40 Wind Up Right For Your Strata Council?
Strata wind-ups are a great way to realize the economic potential of a multi-unit residential property, by leveraging the value of each strata unit in the strata to a developer that wishes to develop on the property. Despite being a great way to realize the economic potential of your property, the wind-up process can be a complex one that involves real estate law, condominium law with the law of restructuring.
Many strata owners wish to wind up a strata corporation but are not aware of the complications and effects this may have on all parties if they skip seeking professional advice. It is extremely important that before moving ahead with the process that all parties involved have a clear understanding of what to expect. This way, the process is much more likely to pass through smoothly right from the start.
Winding Up a Strata Corporation
The update to the strata property law in 2016 meant that strata corporations can now apply to the court to cancel a strata plan and voluntarily wind up, pursuant to a resolution approved by at least 80% of the owners involved.
This option is a desirable one, especially for older stratified developments that are about to face significant structural or building repair expenses. Other significant factors for owners to sell their property to a developer may include a change in zoning or an increase in neighborhood density. The former generally makes the property more attractive for developers willing to pay for the building and land.
In contrast, the issues that face a strata corporation in achieving its goal of winding up and selling it's previously strata-titled property to a developer is complicated. The process is generally technical with various steps the court requires to oversee the complete process.
If the strata wind-up process is not completely compliant with legislation, the court may also decline the proposal which will then incur additional costs and set back the sale months or even years.
The Strata Winding Up Process
Over the years, the availability of open land suitable for development has continued to dwindle. As a result, real estate developers are now turning to strata corporations to get adequate land for development.
Often a termination process starts when a developer approaches a strata corporation wishing to buy all the strata lots for redevelopment. Or a strata corporation may be interested in winding up and selling for redevelopment because of excessive repair and maintenance costs.
The key during the process is for open clear communication with owners with meetings held from the very beginning to discuss options. It is important to keep owners informed on the termination and the distribution of funds if the sale is to go ahead to a developer.
Owners will also want to understand how funds from selling would be disbursed. If the majority of owners are interested in termination, usually a resolution is adopted to enable the strata council to move the process forward and hire a legal counsel.
At this stage in the process, it's important for the strata council to then hire an experienced real estate broker to market the property and negotiate for the best possible price from the developer. It's important that owners understand the building value in the market and have professionals who can negotiate on their behalf.
The winding-up resolution drafted by strata's legal counsel authorizes the strata corporation to apply for termination orders in the supreme court plus vested orders to approve expenditure or other miscellaneous matters such as rent-free timelines or move-out durations.
Land Assembly
Land assembly refers to the concept of selling multiple properties in a single transaction to create a higher value for each property owner.
The land assembly is often influenced by 3 major factors that include:
Changes in the community plan or zoning regulations
Old strata corporations start facing financial difficulties
A common need for a collective approach by strata owners
Typically, owners may consider redevelopment/land assembly/strata assembly or a Bill 40 strata windup as an option when the assembled land valuation is 30% or more together as a group, providing an opportunity that cannot be achieved by remaining as a single property. Market timing and development potential must also be in alignment.
Since land assembly is a real estate transaction that is affected by market conditions, these high yield transactions attract higher risks. As such, it should be understood that property owners in a shared land assembly are considered shareholders in all transactions.
Why Klein Group Royal LePage Can Help?
Klein Group Royal LePage is a commercial real estate brokerage firm with over 25 years of experience in representing property owners for the purpose of maximizing land values, especially in unpredictable markets.
We have represented land and strata owners in all major municipalities in the Lower Mainland and across Canada. Our global reach has seen us personally take investment and land opportunities to Hong Kong, China, Singapore, Vietnam, Dubai, India, and Australia.
Although offers are determined by the investor/developer, we conduct an extensive review of how to determine individual owner value by reviewing several factors: unit entitlements, unit size, condition of the unit, recent upgrades, assessment value, and special cases within a building or assembly. This ensures owners are treated fairly when only one or two factors might skew a final selling price away from reality.
One of our strongest success factors is deal knowledge. Given the number of sales, we complete we know what developers were prepared to pay, which were unsuccessful in their bids and how much they would be prepared to offer the next time around.
This information is invaluable to our clients because we can put them ahead of expectations; this has allowed us to reach multiple market record sales for our clients, time and time again. Our carefully mapped process and the time we take in preparation are the keys to our success for our clients.
Hiring a Commercial REALTOR®
Since land assembly issues can be complex it's important to seek the representation of a professional commercial REALTOR® broker like Klein Group Royal LePage that is well versed in complex land transaction matters.
By hiring a professional REALTOR® that specializes in complex land transactions this will help to ensure that your land sells for the right price and to the right developer. With a professional representative of the land ownership group, there will be guaranteed compliance with the owners' best interest.
At Klein Group Royal LePage we ensure there is the protection of owners' equity in their property. A Land assembly when well executed is one of the best strategies that landowners can use to maximize the value of their properties.
Our team at Klein Group Royal LePage will walk with you every step of the way with the land assembly transaction to help ensure you get the best possible land value in such an unpredictable market.
Knowing The Right Price for your Property?
By hiring Klein Group Royal LePage Commercial our team will start by completing a full proforma valuation of the land by analyzing the best development alternatives that can attract the maximum use. These proformas are then scrutinized via an independent appraisal by engineering, banking, and construction firms to ensure all market changes in any sector are well accounted for.
When the findings are ready, we present them to our clients and explain them in detail, so you have a clear understanding of how we arrived at such conclusions. Understanding your building value in the market does not mean you have committed to a sale, as you still have many options available. We ensure that we demonstrate to our client how the values we have arrived at would have differed either in past markets and how they can be affected by recent and future market changes.
Will The Brokerage Firm Help Us Relocate After The Sale?
Klein Group Royal LePage is the national leader in relocation services with over 80% market share. In an effort to provide a hassle-free process with your sale and to ensure that every owner retains as much of the sale proceeds as possible, we offer a 20% written discount, as our clients, of the repurchase selling fee if you wish to retain us to buy your next home, property or investment.
This service is completely optional, and you can request it from our brokerage up to a year after the sale of your building completes. Our office has a full complement of local, residential specialists that can assist you in your next move or investment after the sale. Our goal is to make your whole experience with us a hassle-free process that maximizes your return.
For more information on strata wind up and how Klein Group Royal LePage can help you get the best possible sale for your property, contact our team here today.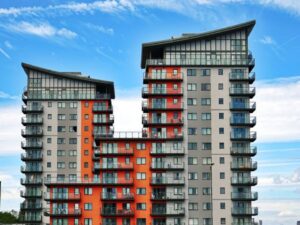 Download the PDF